NCA Holds 2nd Session of Stakeholder Engagement on the Broadcasting Monitoring Centre
NCA Holds 2nd Session of Stakeholder Engagement on the Broadcasting Monitoring Centre
January 17, 2023: The National Communications Authority (NCA) has held the second session of the Stakeholder Engagement on the Broadcasting Monitoring Centre (BMC). The engagements, held as workshops with management and technical officials of authorisation holders, was held on 17th January, 2023 at the NCA Tower. It forms part of the series of stakeholder engagements being organised to give selected authorised Broadcasting Operators the opportunity to familiarise themselves with the operations of the BMC and as well, acquire first-hand information about the day-to-day activities of the Centre.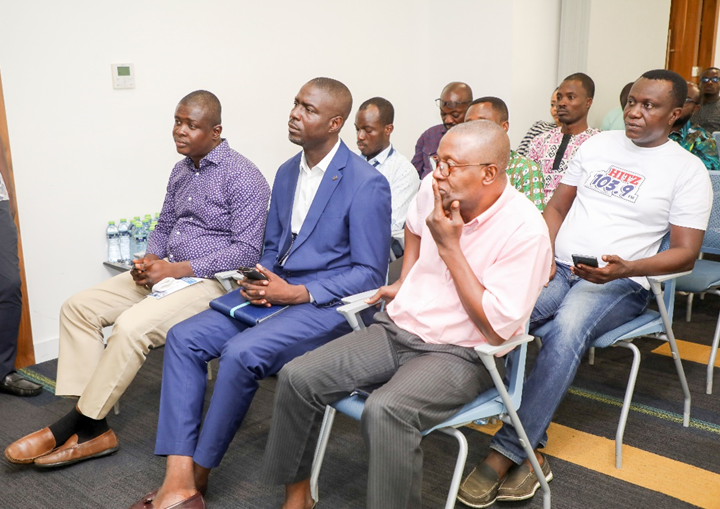 During the commissioning of the BMC in November 2022, the Director General of the NCA, Mr. Joe Anokye, had stated that, the facility, which is a collaboration between the NCA and the National Media Commission, will help the two institutions to regulate the broadcasting space effectively. The objectives of the BMC, he said, were to help broadcasters meet their technical obligations and provide better service to their listeners and viewers. He added that the objective was also to ensure that the Authority meets the International Telecommunication Union radiocommunication requirements.
He further stated that the BMC has become an addition to key projects aimed at enhancing the efficiency of the Authority's operations. "As the number of FM radio and television broadcasting authorisations expanded, so did the demand to automate the regulatory compliance administration; as a result, there was a need for installations like the BMC," he remarked.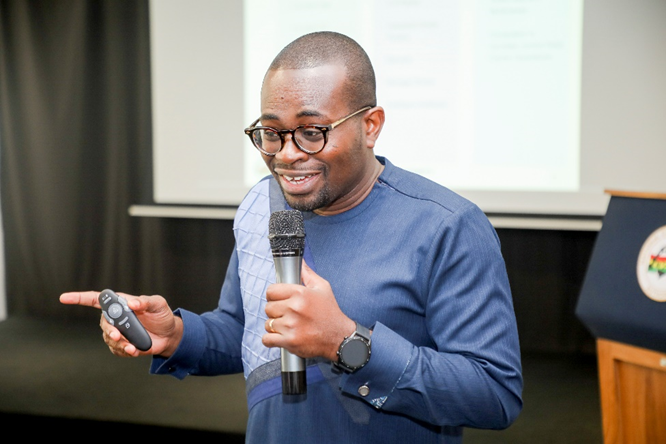 The Acting Director of Engineering at the NCA, Ing. Edmund Fianko led discussions at the workshop which covered the scope, benefits, key stakeholders' role and technical guidance on the procedural aspects related to the Centre. He indicated that the BMC has 16 satellite receivers that monitor all the 13 satellites providing Free-to-Air (FTA) satellite TV services over the territory of Ghana. Ing. Fianko further stated that the current capacity of the BMC records content for 100 TV stations and 50 FM stations.
The participants had the opportunity to tour the BMC and some of NCA's regulatory infrastructure, including the Communications Monitoring Centre (CMC) and NCA-CERT.