Ms. Salome Odoom
Ms. Salome Odoom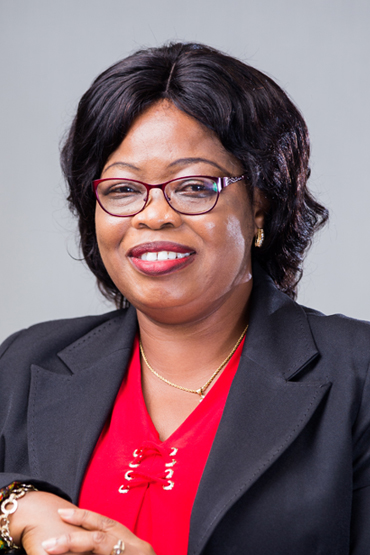 Ms. Salome Odoom is the Director of the Research, Innovation, Policy and Strategy Division of the Authority.
Ms. Odoom has a Master of Arts Degree in Organizational Development from the Organization Development Institute (affiliate of the University of Cape Coast), an Executive Master of Business Administration in Human Resources Management from the University of Ghana Business School, and a Bachelor of Education Degree in Social Studies from the University of Cape Coast.
She is a seasoned Human Resource (HR) Management Professional with over 17 years of active practice in the telecommunications industry, both in the private multinational and public sectors. She has been a member of the Institute of Human Resource Management Practitioner, Ghana (IHRMP) since 2002. Ms. Odoom oversees the conduct of industry research, the outcome of which is used to guide regulatory practice and inform industry stakeholders and the general public.
She also oversees the coordination of the development of the Authority's Strategic Plan as well as the monitoring and evaluation of the Authority's performance against its strategic objectives.