<strong>NCA Staff Participate in Amateur Radio Training</strong>
 27th March, 2023 – The National Communications Authority (NCA) has participated in a three-day Amateur Radio Training organised by the Accra Amateur Radio Club (AARC). The training which was held at the Sankofa Beach House, Langam Village, in Kokrobite, was aimed at exposing the NCA staff to Amateur Radio operations.
Amateur Radio (also known as HAM Radio) is the use of the radio frequency spectrum for non-commercial communication, wireless experimentation, self-training, private recreation, and emergency communication. The term "amateur" refers to a person authorised by the National Communications Authority (NCA) who is interested in radioelectric practice for a purely personal purpose and not for monetary benefit.
The training was led by Haim Lewy of the AARC team and it involved a comprehensive training programme that covered all aspects of HAM Radio operation, from equipment setup and operating procedures to regulations and best practices. The training was theoretical and practical; it provided participants with a well-rounded understanding of the subject matter.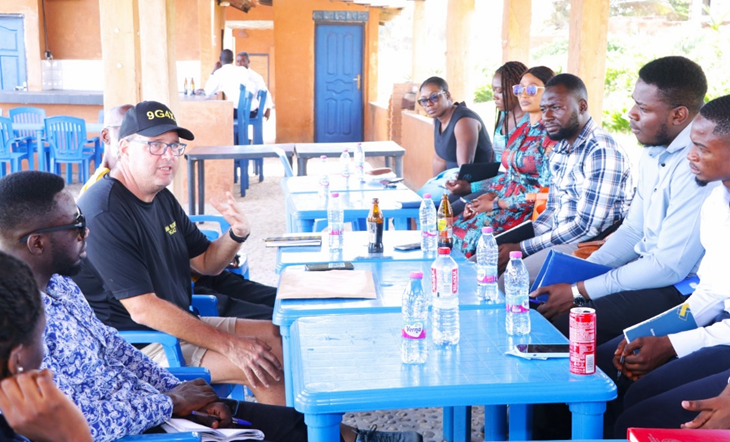 The AARC team, as part of the training, set up a number of HAM Radio stations and antennas around the village, allowing participants to get hands-on experience using the equipment and communicating with other HAM Radio operators around the world.
By the end of the training, the NCA staff had gained a wealth of knowledge and practical experience in HAM Radio operation. They had learned how to set up the equipment, operate it effectively, and communicate with other operators around the world. Most importantly, they had developed a newfound appreciation for the power of HAM Radio communication and the community that surrounds it.