NCA Hosts Digital Economy Knowledge-Sharing Programme for Parliamentary Select Committees on Communications and Finance
NCA Hosts Digital Economy Knowledge-Sharing Programme for Parliamentary Select Committees on Communications and Finance
January 30, 2023: Members of the Parliamentary Select Committees on Communications and Finance have participated in the second session of the high-level executive training programme organised by Smart Africa and hosted by the National Communications Authority (NCA). The training was held on 27th January, 2023 under the theme "Digital Economy Knowledge Sharing Programme for Board and Policy Makers".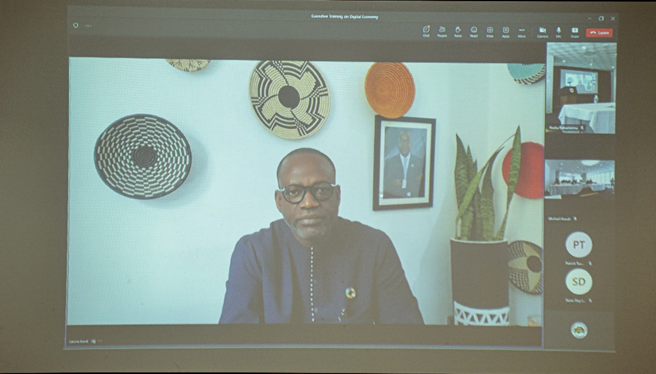 Opening the session, the Director General for Smart Africa, Mr. Lacina Kone, commended H.E. Nana Akufo-Addo, President of the Republic of Ghana, and the Minister for Communications and Digitalisation (MoCD), Hon. Ursula Owusu-Ekuful, for championing the digitalisation agenda. He stated that the Fourth Industrial Revolution (4IR) presents an opportunity to improve the well-being of Africans, which will serve as a significant revenue source for the Ghanaian market. He added that a deliberate effort must be made to lay the foundation necessary for digital transformation to achieve its full potential. To encourage sectors in technological advancement, he added, "Government policies and the legal framework need to be adaptable, modern, flexible, and market-driven."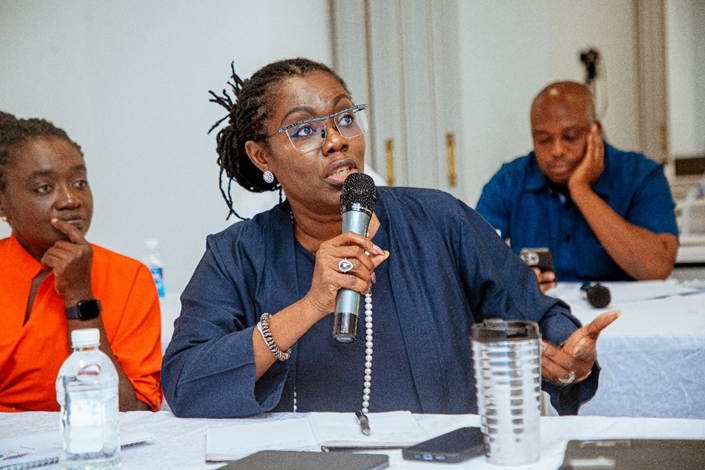 Speaking about benefits of a digitalised economy, Hon. Ursula Owusu-Ekuful stated that Ghana needs to adapt to the increasing technological innovations and must be vigilant and learn to build a safe local computing infrastructure that will benefit everyone. She said it was important that Members of Parliament and other policy makers apprise themselves with developments in the ICT sector. Hon. Owusu-Ekuful said an appreciation of the sector by MPs and policymakers goes a long way to impact on what laws are passed and its impact on the industry. She also called for an enabling environment that will foster collaboration between government and private sector involvement in the development of this infrastructure.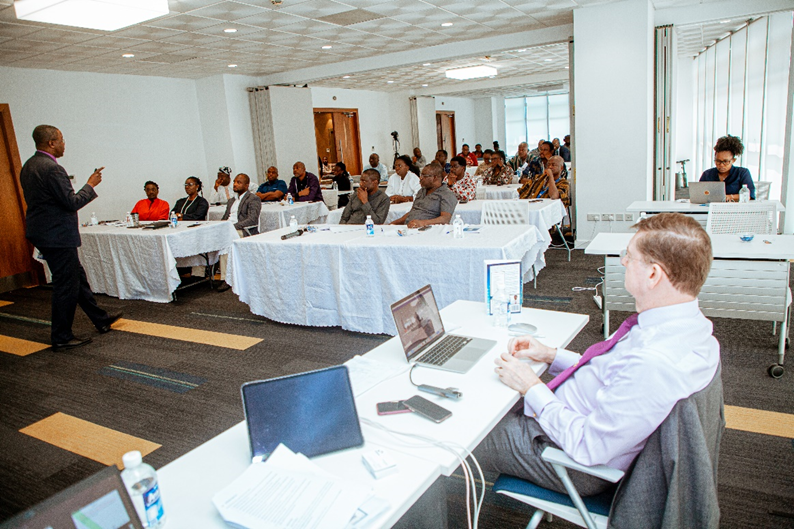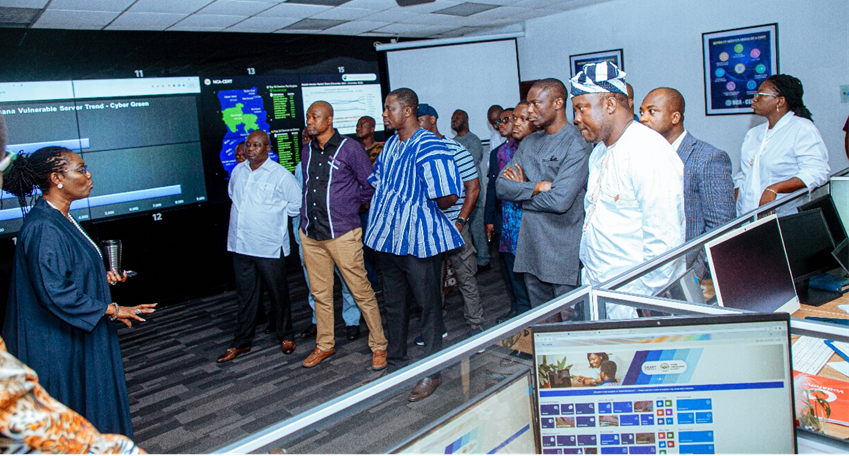 Participants toured some of the NCA's regulatory infrastructure, including the new Broadcasting Monitoring Centre and the NCA-CERT.
The Digital Economy knowledge sharing programme is designed to create awareness among high-level policymakers in Ghana regarding the significance of the digital economy, focusing on the key pillars, the key technology platforms, and the key consequences (both positive and negative) of digital economies.