<strong><u>NCA & AITI KACE Host 14<sup>TH</sup>  ITU Academic Conference, ITU Kaleidoscope 2022</u></strong>
NCA & AITI KACE Host 14TH  ITU Academic Conference, ITU Kaleidoscope 2022
The National Communications Authority (NCA), in collaboration with the Ghana-India Kofi Annan Centre of Excellence in ICT (AITI-KACE), and under the auspices of the Ministry of Communications and Digitalisation (MoCD) is hosting the 14th International Telecommunication Union (ITU) Academic Conference, ITU Kaleidoscope 2022.
The Conference which is under the theme "Extended Reality: How to Boost Quality of Experience and Interoperability" is the fourteenth in a series of peer-reviewed academic conferences organised by the ITU to bring together a wide range of views from Universities, industry and research institutions.
The aim of the Kaleidoscope Conference is to identify emerging developments in Information and Communication Technologies (ICTs) and, in particular, areas in need of international standards to aid the sustainable development goals of our interconnected world.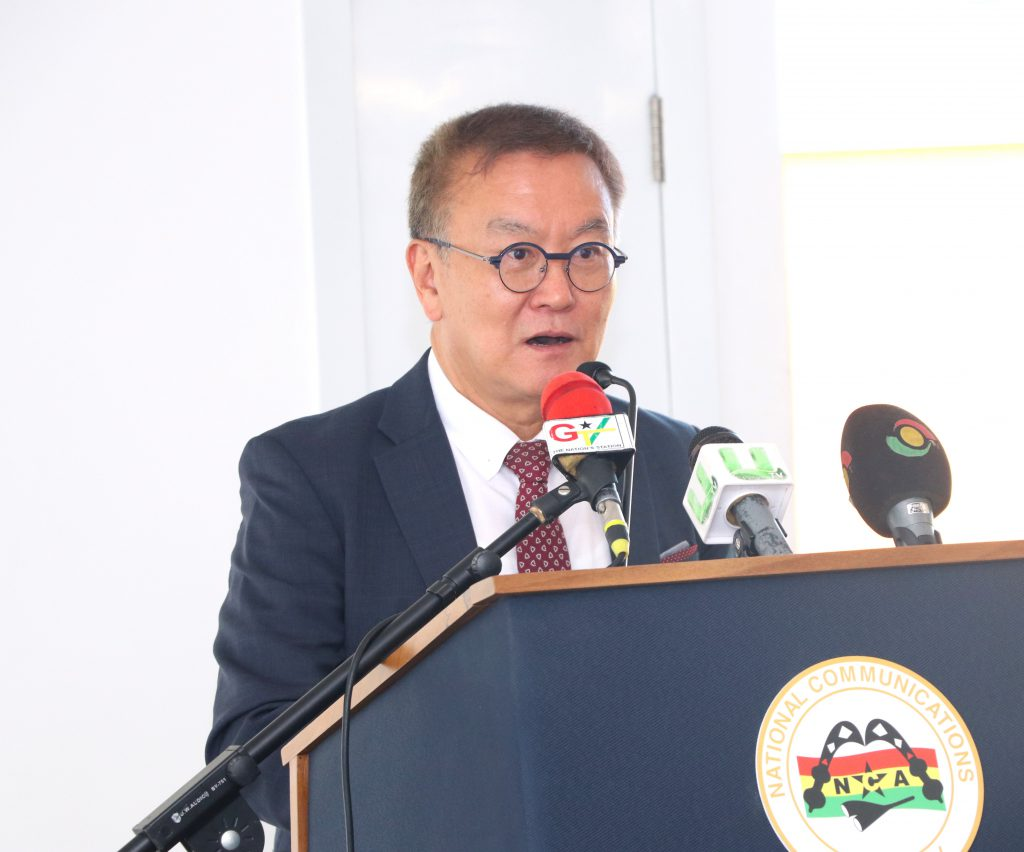 Chaesub Lee, the Director of the ITU Telecommunication Standardization Bureau, emphasized in his opening remarks that the purpose of the ITU Kaleidoscope is to expand the discussion between experts working on the standardization of Information and Communication Technologies (ICTs) and academia. In addition, he stated that the three-day event will create awareness for the presentation of papers on technical standards that will address academia and industry-driven needs as well as discuss emerging technologies such as Smart Cities and Artificial Intelligence (AI) with an emphasis on the development of technical standards, policies and regulations in specific technical domains.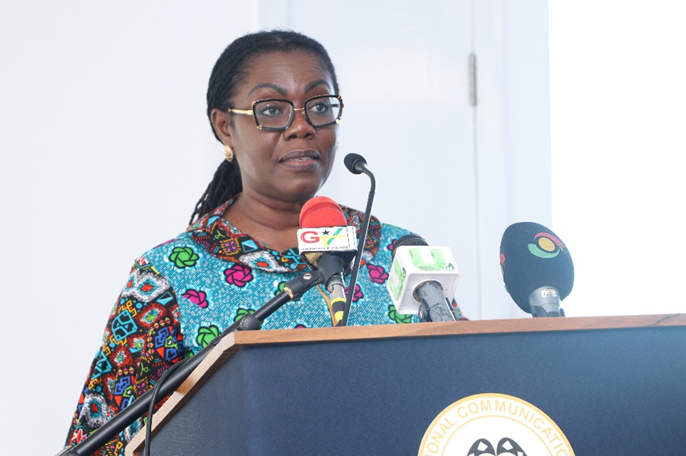 The Minister for Communications and Digitalisation, Hon. Ursula Owusu-Ekuful, delivering her keynote address
The Minister for Communications and Digitalisation (MoCD), Hon. Ursula Owusu-Ekuful, stated in her keynote address that the success of a country's digital transformation agenda is dependent on a clearly defined digital policy and strategy, which Ghana, through the MoCD, has fared well. She added that the Conference would provide an opportunity for participants to debate how ITU member nations may employ emerging technology to advance current socio-economic status. "Universal access and connectivity, data and digital entrepreneurship, data classification, data sharing, and open data, among other things, are instructive for the sector's effective growth, which can contribute to the resolution of developmental challenges," she said.
As part of the Conference, participants had the opportunity to tour some of the NCA's regulatory infrastructure, including the new Broadcasting Monitoring Centre, the Communications Monitoring Centre (CMC) and NCA-Computer Emergency Response Team (CERT).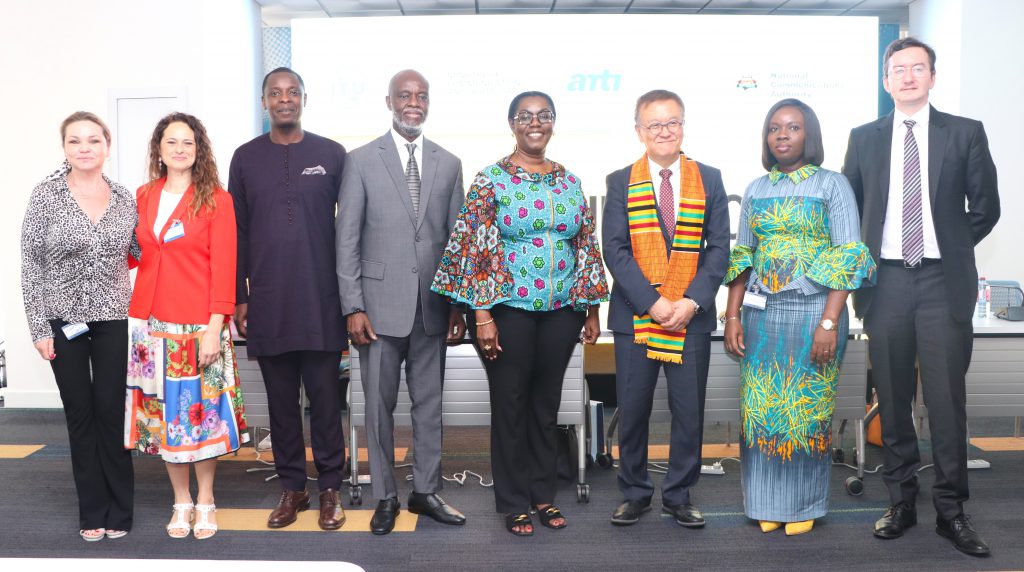 A group photograph of dignitaries at the Conference 
Before the Conference, the Kaleidoscope 2022 called for original academic papers sharing insight into ongoing projects and research relevant to the development and widespread adoption of extended realities, as well as new possibilities and associated challenges appearing on the horizon.