<a href="https://nca.org.gh/wp-content/uploads/2022/11/NCA-Installs-State-Of-The-Art-Broadcast-Media-Monitoring-Solution.pdf">NCA Commissions State-of-the-Art Broadcast Media Monitoring Solution for All</a>
Recording of about one hundred(100) video channels
Recording of FM radio content in Accra
Monitoring of 13 satellites with  provision to scale  up to 16
Accra, November 29, 2022: Today, the National Communications Authority under the auspices of the Ministry of Communications and Digitalisation (MoCD) has commissioned a state-of-the-art Broadcast media monitoring solution known as the Broadcasting Monitoring Centre (BMC) at the NCA Tower in Accra.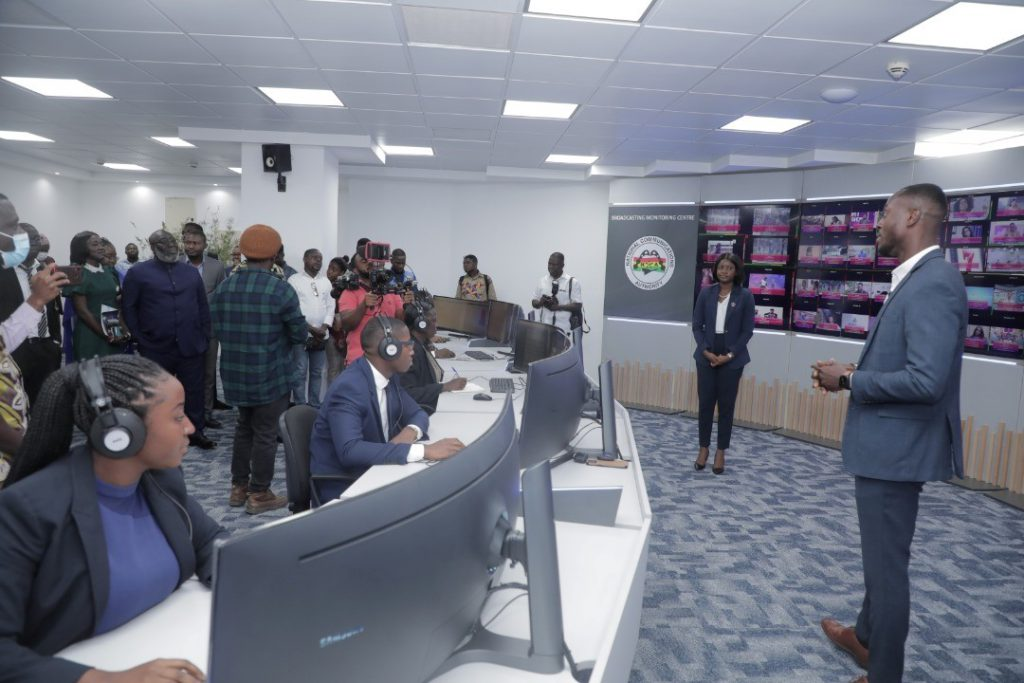 The BMC is an independent monitoring system for the analysis of the frequency and technical specifications of Television and FM radio broadcasting services. The installation which was designed by an indigenous Ghanaian engineering firm monitors all 13 satellites providing Free to Air (FTA) satellite TV services over the territory of Ghana and also has the ability to record one hundred (100) video channels (terrestrial and satellite) and produce them for review, analysis or evidence.
It is worth mentioning that the NCA is currently the only institution in the government sector that has put in place such a facility.
Click on the link below to read the full Story…
NCA Commissions State-of-the-Art Broadcast Media Monitoring Solution for All