NCA Wins Again at GITTA Awards
The National Communications Authority (NCA) has received an award for 'Excellence in Communication Regulation' for the year 2022 at the just ended 12th Ghana Information Technology and Telecom Awards (GITTA) held on Friday, 21st October, 2022 at the Movenpick Ambassador Hotel in Accra.
The award is another significant milestone the Authority can proudly show as evidence of pre-eminence, hardwork and unwavering dedication put in as the Telecoms Regulator in the country.
Concurrently, the Director General of NCA, Mr. Joe Anokye was adjudged one of the Top 20 Tech Leaders in Ghana and the sub-region for his innovative leadership and selfless contribution within the global tech industry at the same event. Mr. Anokye has, since his appointment in 2017, spearheaded bold initiatives of the Authority with support from the Ministry of Communications and Digitalisation to promote development in the Communications Industry.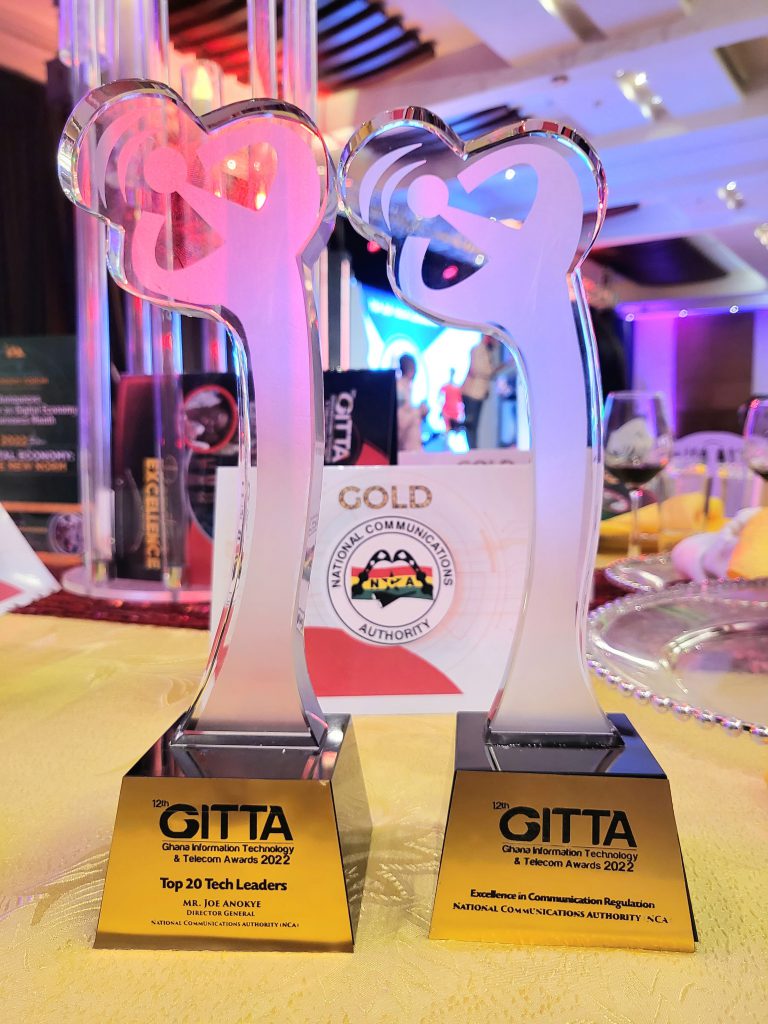 A photograph of the awards received.
GITTA, a yearly award event, has over the years sought to promote and celebrate institutions and personalities who have embraced technology and digitisation. These include Governments, Information Technology (IT) Operators, Internet Service Providers (ISPs), Fintechs, Infrastructure Providers, Banks and other stakeholders.
The awards were received on behalf of the Authority and the Director General by Dr. Ezer Osei Yeboah-Boateng, Acting Deputy Director General for Technical Operations and some staff of the NCA.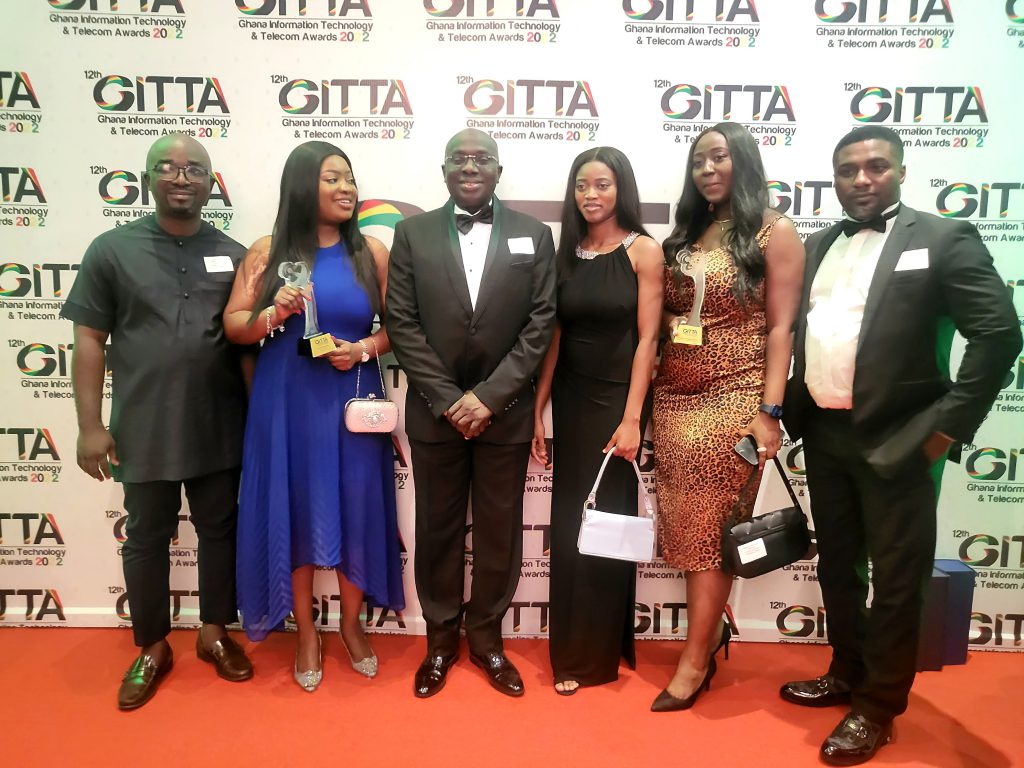 Dr Ezer Osei Yeboah-Boateng (third from right) and some staff of the NCA in a group photograph at the event.
As this is a great feat for the Authority, the Board, Management and Staff of the NCA congratulates Mr. Joe Anokye for this remarkable recognition.